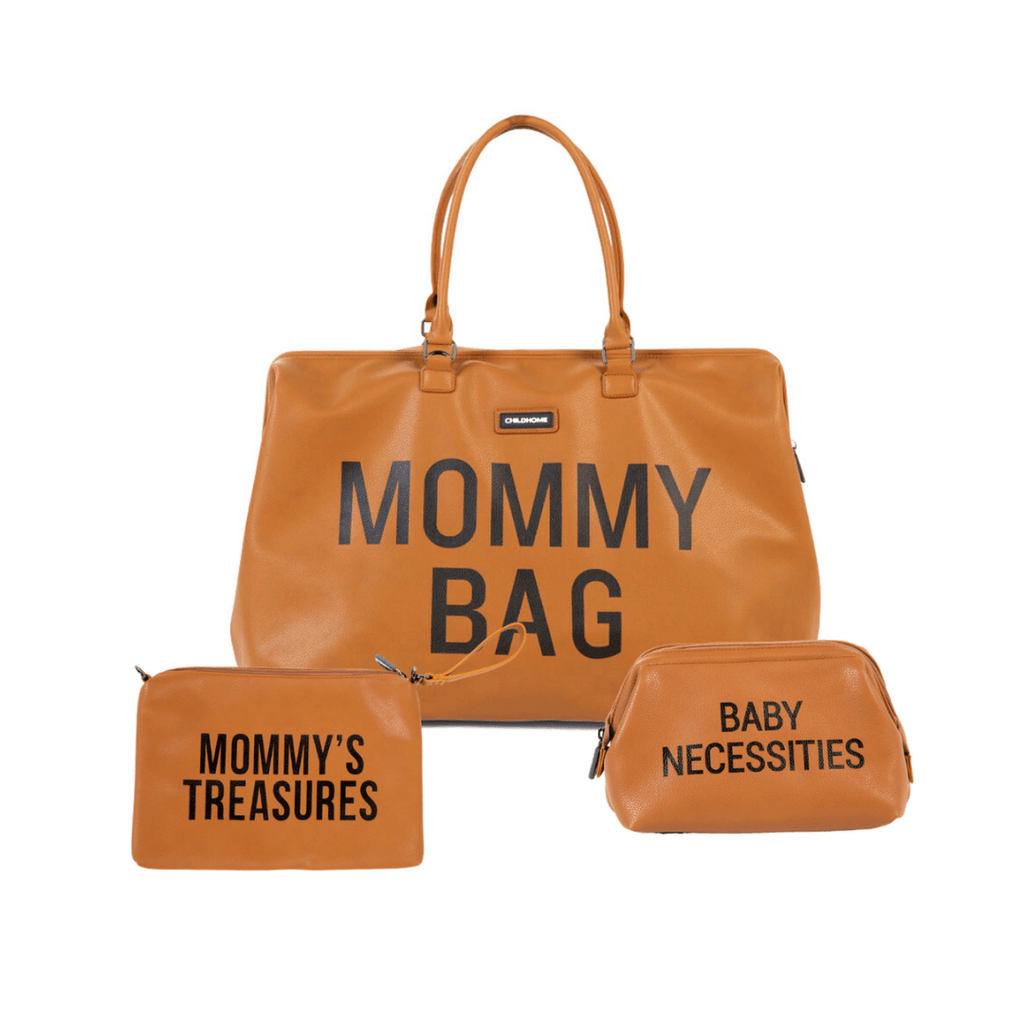 Mommy Bag Diaper Bag Bundle - Leatherlook
Description Mommy Bag Diaper Bag Bundle Whats Included: 1x Mommy Bag 1x Mommy Treasures Clutch 1x Baby Treasures Toiletries Bag This statement version in trendy leather look of the iconic...
Description
Mommy Bag Diaper Bag Bundle
Whats Included:
1x Mommy Bag
1x Mommy Treasures Clutch
1x Baby Treasures Toiletries Bag
This statement version in trendy leather look of the iconic Mommy Bag is at the top of the Wishlist of pregnant women and new mothers all over the world. Becoming a mom is the best feeling in the world! Wear your Mommy title with pride and let the world know you've got baby stuff in your bag. Our popular Mommy Bag has become a must have for new and expecting moms all over the world. With its original and beautiful Belgian design it's not only handy and spacious but very fashionable as well. There will be hundreds of diaper changes, park activities, movie visits, family vacations and other beautiful memories in which your Mommy Bag will appear to be unmissable. With the multiple compartments and elastic bands inside, organizing your diaper bag has never been this easy. The Mommy Bag includes a changing mat for all the on-the-go diaper changes and a shoulder strap for a comfortable shoulder caring feature. Moreover, we added a cooling compartment, very practical during the warm summer months!
We want you to have the best experience possible and enjoy shopping with us. You'll be glad to know that we offer FREE SHIPPING on all orders! For most orders, please allow up to 21 business days for delivery but below outlines further specifics surrounding shipping timeframes for different parts of the world. We use this timeframe as a precaution to ensure your order delivers in time, but in most cases orders arrive well before the maximum time frame.
If you have any questions, issues or need assistance with tracking your order please use the Contact Us link on the bottom of this page. Alternatively you can also email us at hello@turtleseatplants.com We will respond within 24 hours to your email. Tracking information is available within 4-5 business days from the day we sent you the tracking code.
Estimated delivery time to US: 12-21 business days via Express USPS
Estimated delivery time to Mexico: 12-23 days
Estimated delivery time to Australia & New Zealand: 12-25 days
Estimated delivery time to Canada: 12-21 days
Estimated delivery time to UK: 12-25 days
Estimated delivery time to Europe & Surrounding Countries: 12-30 days
Estimated delivery for Other International Orders: 12-35 Days
If you have any questions or concerns regarding your order please let us know via hello@turtleseatplants.com and we'll get back to you within 24 hours